Located in a boutique storefront just a mile and a half west of Wrigley Field and featuring an award-winning year-round alfresco cabana patio (#1 Hidden City Patio (Chicago Magazine), the space combines cozy/chic design elements with urban vintage charm. Volo makes enjoying food and wine easy, accessible, and un-intimidating… all in a relaxed neighborhood atmosphere.
Volo is currently open for full service offering outdoor dining in our #1 Hidden City Patio (featuring a retractable awning in case of rain), our covered sidewalk cafe, and weekend on-street dining in the "Roscoe Street-ery" (summer months), plus indoor dining featuring open-air French doors (weather permitting) as well as carry-out & delivery, grab & go food and merchandise, and up to 50% off select bottles of wine by the bottle to go.
Current Days of Operation: Now open Tuesday through Saturday nights from 4-11pm. Please call ahead on weeknights after 8pm if joining us without a reservation to ensure the kitchen is still open. Reservations recommended. Reserve here.
Holiday Hours (Open Tuesday through Saturday unless otherwise noted):
Christmas Week –
Open Tuesday 12/21 through Thursday 12/23
Closed Friday 12/24 through Tuesday 12/28
New Year's Eve Week –
Open Wednesday 12/29 through Friday 12/31/21
New Year's Week –
Closed Saturday 1/1 through Wednesday 1/5/22 (resuming normal days & hours starting Thursday 1/6/22)
[/vc_column_text][/vc_column]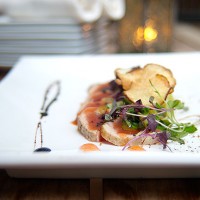 MAKE A RESERVATION TODAY
Click HERE to make a reservation for Volo Restaurant Wine Bar via Tock. It will allow you to search available tables for today or in the future, make online reservations, pre-reserve any upcoming experiences, wine tastings, and wine dinners.
As current rules, regulations, and CDC recommendations are updated frequently, please note that Volo will stay fluid and flexible during this time in order to keep our customers, staff, and community safe, while at the same time creating the best possible plan to help you enjoy your visit. In addition to adhering to any possible mask requirements, table limits, and social distancing regulations, Volo is continuously sanitizing our facility, has installed a purifying UV light commercial air-filter in our indoor dining room and is committed to using safe practices when food handling and serving your guests. Thank you for your understanding.
**We will make every effort to honor any seating requests noted in your reservation (our ability to honor requests is based on party size, arrival time, seating capacity, and other reservations for that evening). Please click on the calendar below for highlighted events and shut-down dates, or call the restaurant after 3pm to inquire about a specific date or make a special request. We are dog-friendly in our sidewalk cafe and on-street dining (due to city regulations we are unable to welcome your four-legged friends in our dining room or back patio). Thank you for your support.
Tour Volo and be sure to "walk" back to our #1 Hidden City Patio (Chicago Magazine).