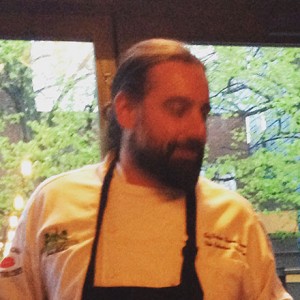 Chef/Partner
Stephen Dunne
Stephen Dunne was drawn to cooking during his high school years in suburban Detroit. After working in various family-style eateries, he eventually earned a job in the kitchen at the Townsend Hotel. It was here where Stephen was first introduced to classic structure and cooking techniques; this exposure planted a seed of desire to dive headfirst into the world of cooking. With newfound direction, Stephen made post-graduation plans to move to New Orleans and work at the Windsor Court Hotel with Kevin Graham. Stephen's years in New Orleans introduced him to a new world of cuisine, and he gained a deep appreciation for seafood otherwise missing from his midwestern upbringing. He feels that the time he spent in New Orleans was the best possible boot camp for what followed next in his culinary journey.
After leaving New Orleans, Stephen went on to San Francisco and landed a career-defining position at Wolfgang Puck's Postrio. Here, he worked with some of the city's most determined and talented chefs including Mitch Rosenthal, Giuseppe Scurato, and a myriad of others. During this invaluable experience, he developed his palate as well as his own style and work ethic. This is when Stephen began to define himself as a chef. After being exposed to the bounty of California talent flourishing in restaurants such as Spago, Rubicon, and The Fifth Floor, Stephen was inspired to take his next big leap and moved to Paris, France. While overseas, he worked at Lucas Carton, a 3 Michelin Star restaurant. Of his experience in France, Stephen uses one word: "grounding".
His journey eventually brought Stephen back to the midwest. Upon arriving in Chicago, he took on Chef de Cuisine positions at both Spago Chicago and Michael Kornick's MK prior to joining Jon Young in opening two ventures, Volo Restaurant Wine Bar and The Paramount Room (2007-2017).
Stephen currently resides in Chicago's Roscoe Village an arm's length away from Volo with his family: Julia, Calliope, and Fable.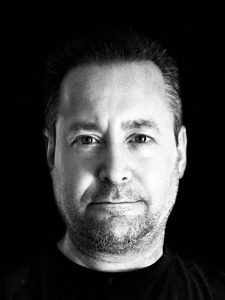 Managing Partner
Jon Young
Jon has successfully managed restaurants for Rich Melman's Lettuce Entertain You, Inc. (Maggiano's Little Italy, P.J. Clarke's, Cafe Ba Ba Reeba), and restaurateur Alex Dana's Rosebud Restaurants (Centro, La Rosetta) prior to venturing out on his own.
Since opening Volo Restaurant Wine Bar with Chef/Partner Stephen Dunne in the spring of 2005 it has been awarded "Best Wine Bar", and "Best Wine List" by Best of Citysearch for Chicago Nightlife and Restaurants, as well as being voted Top 10 for "Best Date Place", and "Best Outdoor Dining" by AOL Cityguide (Chicago), and more recently "Best Alfresco" by Best of Chicago (WGN/CLTV), and "#1 Hidden City Patio" by Chicago Magazine.
Other projects also included collaborating with Volo Chef/Partner Stephen Dunne on their iconic food & drink destination Paramount Room (2007-2017), a 5-time consecutive Michelin Bib Gourmand recipient, and Michelin Guide Recommended spot in Chicago's West Loop.
In late 1998, Jon & partner Helene Albert opened Kitsch'n (2005 W. Roscoe, Chicago) when a longtime diner in Roscoe Village became available. Working quickly, they converted it into a fun & funky 1970 's retro diner serving up comfort food with a gourmet twist. Kitsch'n has since become a Chicago cult icon, and has been featured in Bon Appetit, on The Food Channel (Rachael Ray's $40 a Day) and The Travel Channel for its delicious food and unique atmosphere, winning numerous awards and accolades.
Jon has been a Roscoe Village resident for over 20 years, raising his children there and supporting local schools and organizations.