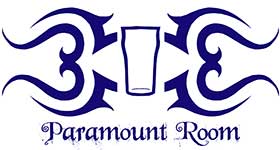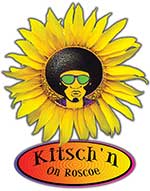 Paramount Room (Closed in 2017) For a decade Pararmount Room was an iconic fixture in River West featuring a unique, dual level space loaded with urban charm and contemporary design elements. An original recipient of Michelin's Bib Gourmand rating (2011, 2012, 2013, 2014, 2015), the menu featured chef-driven internationally-inspired dishes which complemented a full liquor bar including "No Crap On Tap" Belgian, craft-brewed, domestic, and imported beers.
Currently celebrating 20 years (Since 1998), Kitsch'n On Roscoe offers a relaxed & casual neighborhood-style space offering an award-winning brunch and comfort food menu, plus a full bar with a hip 70's "funk-ploitation" theme & too many tongue-in-cheek cultural decor references to mention.
ADDRESS
415 North Milwaukee Avenue
Chicago, IL 60654
United States
HOURS
Mon: 8:30am – 3:00pm
Tue: 8:30am – 3:00pm
Wed: 8:30am – 3:00pm
Thu: 8:30am – 3:00pm
Fri: 8:30am – 3:00pm
Sat: 8:30am – 3:00pm
Sun: 8:30am – 3:00pm
ADDRESS
2005 West Roscoe Street
Chicago, IL 60618
United States
Phone: (773) 248-7372
Dine & Drink, Inc. offers a full range of dining and dedicated private event, catering and banquet options ideally suited to fit any budget. For more information about any of our award-winning and acclaimed restaurants click on the DDI Private Events Packet (PDF) button to the right.