Date/Time
Date(s) - 01/20/2023 - 02/04/2023

Don't miss Chicago Restaurant Week at Volo!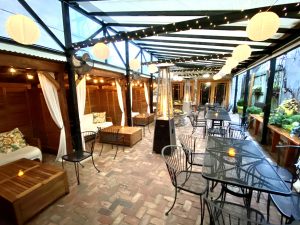 Join us for Chef/Partner Stephen Dunne's latest seasonal menus complete with chilled oysters on the half shell, small plates, charcuterie, entrees, artisan cheeses & dessert, plus an Optional 3-Course Prix Fixe Menu featuring Volo favorites for just $42 per guest (beverages served a la carte).
As always, gluten-free and vegetarian options are available!
This year's menu:
Optional Prix Fixe Dinner Menu | $42
Please select one from each course:
First Course:
Parmesan Potato Croquette, garlic aioli v, gf
Second Course (select one):
Salmon gf
Scottish Salmon, shaved fennel, celery root puree & radicchio salad, cider gastrique
-or-
Duck Confit
Dry-brined slow-cooked duck thigh, toasted couscous & spinach
-or-
Whole Roasted King Trumpet Mushrooms v, gf
Toasted fennel seed quinoa, spaghetti squash
Third Course (select one):
Two-piece Artisan Cheese Plate, served with House-made French brandied cherry jam v, gf*
-or-
Volo's Signature Salted Caramel Chocolate Mousse v, gf
v = vegetarian, gf = gluten-free, gf* = can be modified gluten-free on request
The Restaurant Week menu is for each guest to enjoy individually; additional items may be ordered a la carte.
Beverages, tax, and gratuity not included.