Date/Time
Date(s) - 12/31/2021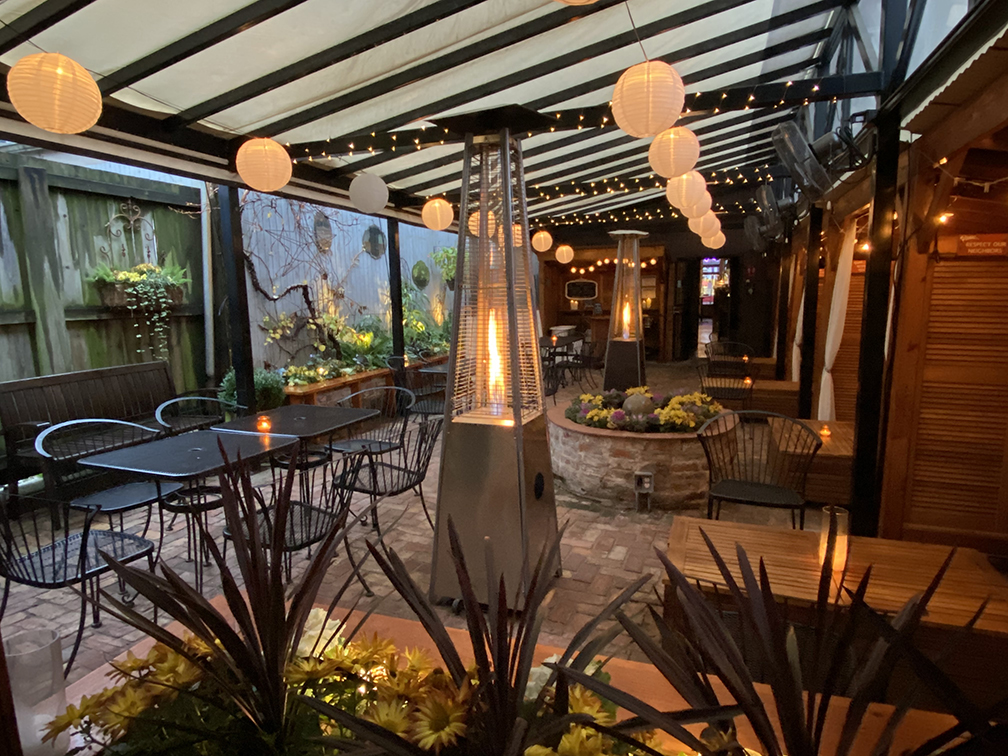 Celebrate the END of 2021 (and toast the arrival of 2022) with exceptional food, boutique wines, and fine spirits at Volo with seating available in our outdoor heated & canopied "#1 Hidden City Patio" (Chicago Magazine), cozy 100-year-old Coach House! Enjoy Chef/Partner Stephen Dunne's 3-Course Prix Fixe Menu and optional hand-picked wine pairings by Volo Wine Director Jon Young from our curated list of over 40 boutique wines (menu selections will be requested at least 24 hours in advance), plus a full bar with craft beers and classic cocktails, all available a la carte!
New Year's Eve Menu 2021
Aperitif:
Sparkling Toast
Amuse-Bouche:
Gruyere Gougeres; Fig moutarde  v
First Course:
Lobster Bisque; Brandy creme fraiche, fennel powder  gf
or
Pastry Wrapped Matsutake, Chanterelle, and Oyster mushrooms, roast celery root, and brie cheese; Onion Soubise v
Second Course:
Seared Beef Tenderloin; Black-eyed pea, braised brisket succotash, red wine bordelaise  gf
or
Sauteed Salmon; Lucky lentils & collard greens, burgundy-maple gastrique  gf
or
Cauliflower & Spinach Chickpea Curry; Roasted cauliflower, ginger curried peas  v, gf
Third Course:
2 Piece Artisan Cheese Plate; French brandied cherry jam  v, gf option
or
Champagne Sabayone Tart
or
Salted Caramel Chocolate Mousse  gf
or
Flourless Chocolate Cake  gf
$75 per guest
Optional Wine Pairing Menu tba
Reserve a table here.
Seatings times at 5 pm, 7 pm, and 9 pm. Due to the special nature of the evening, tables are limited to 1 hour 45 minutes from the time of the reservation and Volo will close at 11 pm, after the last seating concludes. We will reach out the day before for your menu selections. To the extent possible based on weather, we will have our garden curtain partially open to increase air circulation. Thank you for your support!
Thank You for your support & Happy New Year! – Jon, Stephen, & The Volo Family