Date/Time
Date(s) - 02/14/2021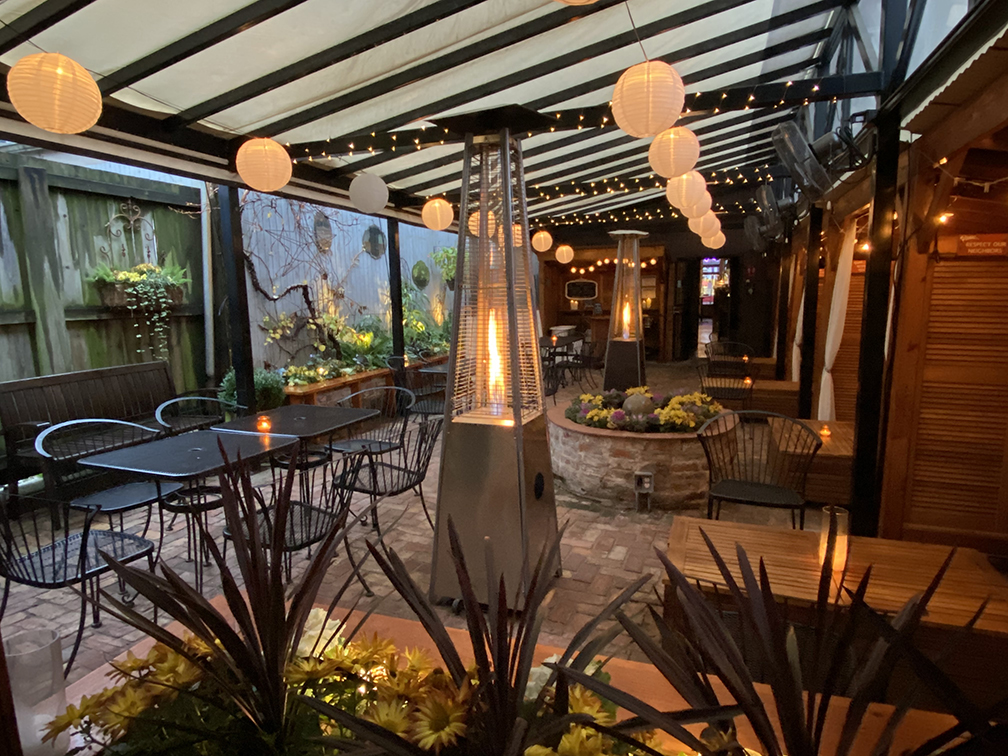 Celebrate a Valentine's Day with exceptional food, boutique wines, and fine spirits in Volo's romantic outdoor heated & canopied "#1 Hidden City Patio" (Chicago Magazine). Enjoy Chef/Partner Stephen Dunne's 3-Course Prix Fixe Menu and optional hand-picked wine pairings by Volo Wine Director Jon Young, plus our curated list of over 40 boutique wines, a full bar with craft beers, and classic cocktails, all available a la carte!
Valentine's Day Menu 2021
Amuse-Bouche:
Truffle Potato Croquette; mustard oil & scallion v, gf
First Course:
Caramelized Onion & Gruyere Galette  v, gf
Petit herbs, watercress, sherry vinegar
or
Lobster Bisque  gf
Smooth, velvety rice enriched lobster stock, brandy & cream
Second Course:
Scallops with Caviar   gf  (sold out)
Creamed cauliflower, crispy leeks, champagne gastrique
or
Roasted Rack of Lamb  gf
Haricots vert, garlic potato puree, red wine demi-glace
or
Lentil Stuffed Cabbage Rolls   v, gf
Lemon parsley gremolata, oil-cured tomato coulis
Third Course:
Flourless Chocolate Cake  v, gf
or
Artisan Cheese Plate  v, gf on request
French brandied cherry jam
or
Salted Caramel Chocolate Mousse  v, gf
$75 per guest
Reserve a table here.
Seatings times at 5pm, 7pm, and 9pm. Due to the special nature of the evening, tables are limited to 1 hour 45 minutes from the time of the reservation. Volo will close at 11 pm due to city ordinance. Menu selections will be requested in advance after booking. Inside Dining and Patio reservations available (note: while our patio is heated, we recommend layering-up and, depending on the forecast, bringing a blanket). Thank you for your support!
For questions related to Wine Lover's Valentine's Day at Volo please email us at volowinebar@gmail.com
Thank You for your support! – Jon, Stephen, & The Volo Family